Our story
As a leading National agency, representing International Rail Systems Manufacturers, Quality Brakes Ltd. enables a successful entry to the Israeli Railway market and long-term vision and mission realization of its partners and their clients.
Since 1972, Quality Brakes LTD. has been acting as the sole representative of Knorr-Bremse Railway Division (KB) in Israel and began promoting Brake systems to Israel Railways (ISR) and Israel Chemicals (ICL), first for freight wagons and later to ISR for passenger coaches and locomotives. Nowadays, Quality Brakes Ltd. successfully represents Knorr Bremse's (KB) Railways Division and supports KB's Rail Services activity in Israel, Knorr-Bremse IFE, Knorr-Bremse EKA D.o.o.l, Knorr Bremse Microelettrica Scientifica, Oktal Sydac Simulators and INNOVA Systems & Technologies. The lines of products promoted by us in Israel can be found on 95% of the rolling stock, LRV and freight fleets, including make Alstom, Bombardier, Siemens, Stadler, CAF and CRRC.
Expertise & Support areas
Train electrical devices – switches protection relays and resistors for the rail industry
Bogie equipment (Bo-Bo, Co-Co)
Air Supply systems including compressors, sanding systems, Driver Assistant, monitoring systems & mainframes
Train electrical devices – switches protection relays and resistors dedicated to most advanced and demanding applications of railway transportation, urban mobility and industry
Train Universal Test benches, Mobile Test benches/rigs for workshops.Automatic doors and control systems
Locomotive Driver simulators and training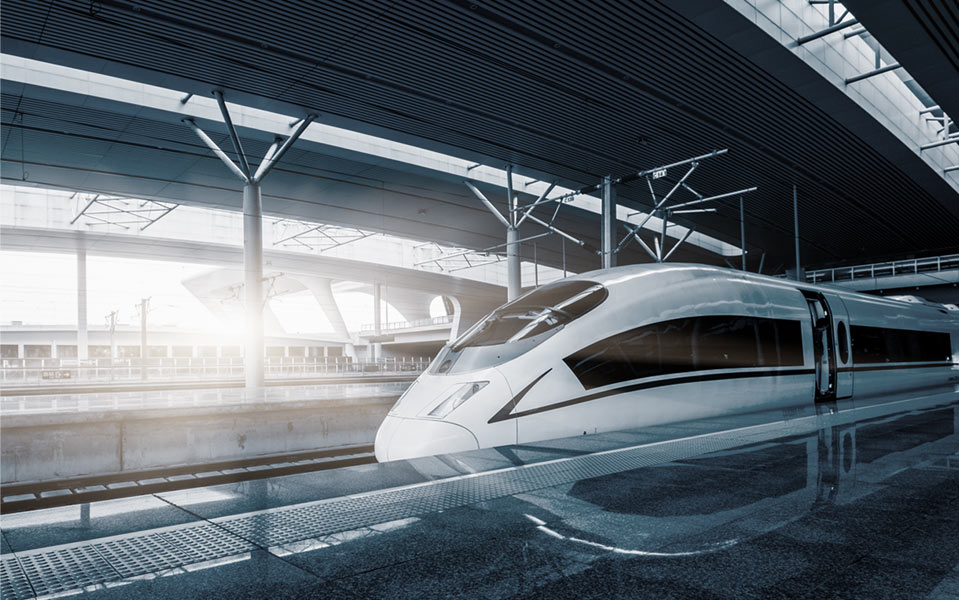 Main activities
Unique Economic Position Research
Tenders and projects monitoring, procurement plans and international R&D analysis
Business development/promoting existing and new line of products
Targeted Marketing (decision makers based)
Review and analysis of industry standards and professional regulations in Israel
Service & Troubleshooting – constant contact around the clock with suppliers and local customers, ad-hoc visits to client's premises. A Joint Venture with Eltel Technologistics Ltd., enables our partners to better maintain their presence and be consistent about their own 'in your neighborhood' philosophy. Examples: yearly maintenance service agreements (SLA) by Knorr-Bremse and EKA D.o.o.l for testing equpment
Price and contract negotiations
Support with general legal issues
Rail exhibitions and trade fairs participation

OUR VISION
Create highly effective commercial partnerships, to extend the reach of international-rail-systems manufacturers into new markets ripe for disruption.
Quality Brakes Ltd. (QB) aspires to make the initial business access into the Israeli Rail market smoother for its future partners, as the first pace of a long-term successful and productive commercial relationship, which creates unequivocal value for both our partners and their clients in Israel.

OUR MISSION
We are passionate about public transportation as a safer and greener way of commuting and are committed to being at the forefront of Rail Technology and Innovation with our partners. We serve the needs of our partners and their clients in Israel, by leveraging our local network and actively removing obstacles from their way. We provide practical solutions to current challenges using advance technology and applying Customer Success approach.

OUR VALUES
At Quality Brakes, our core values are our driving force.
They guide us in everything we do:
Effective Partner & Customer commitment
Through dedicated long-term partnerships, we help our partners, and their customers excel.
Trustworthiness, Transparency and fairness in business
We keep our word and personally ensure that the needs of the customers and partners are met based on the highest standards.
We conduct our business in honesty, accountability, and openness.
Knowledge & Experience
We at QB are lifelong learners. We believe that one must engage in the "ongoing, voluntary, and self-motivated" pursuit of
knowledge to excel. By doing so, we enhance not only social presence, active social responsibility, and personal development but
also self-sustainability, as well as competitiveness and employability.
Skilled, Trusted, wide-range client solutions
We specialize in our partners' package-solutions.
We have Intimate knowledge in our local market.
We are trusted by local Rail/LRV operators and rolling stock maintainers for nearly 50 years.
We maintain strong local partnerships.

The exceptional solutions package, made available to local clients through strong partnerships with international professional
industry leaders, along with our on-premise presence, is priceless in terms of your clients' serenity, and therefore yours.
TRUSTED BY