Railway systems manufactureres
Knorr-Bremse enables vehicle builders and operators to benefit from perfectly coordinated brake and on-board systems. Their intelligent networking with each other and with the vehicle as a whole results in uncompromising safety. This provides economic added value through maximum reliability and efficiency in operation, as well as low life-cycle costs. In addition to the main brand, Knorr-Bremse currently has 12 other brands: each with an excellent understanding of the product and the market and geared to take optimal account of the system concept of the Knorr-Bremse portfolio.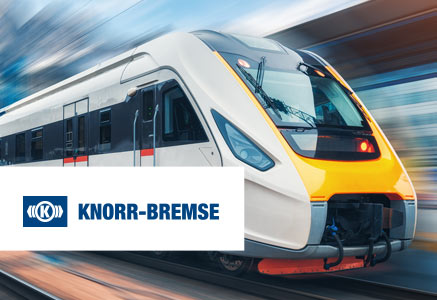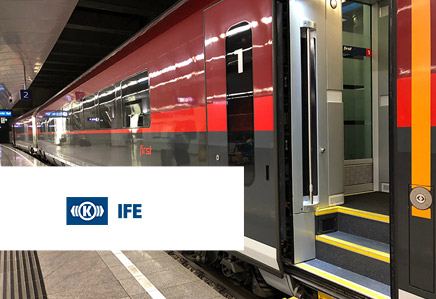 Railway doors & entry control systems manufactureres
IFE develops, produces and distributes entrance systems for mass transit and mainline rail vehicles. In close collaboration with vehicle manufacturers and operators, IFE is consistently working on improving the entrance systems for light rail vehicles and metros, regional and commuter trains as well as high-speed and passenger trains and stimulating the market with its innovative ideas.
Electromechanical & Electronic systems for Rail
With over 60 years of experience, Microelettrica is well positioned to serve its customers´ needs. Its unique competence on electronic power systems for railway vehicles, DC railway infrastructure, industrial applications and growing business is based on a gradual expansion from components business to integrated solutions. Microelettrica's product segments are: contactors, high speed circuit breakers, switchgear, resistors, energy metering systems, fans, protection relays.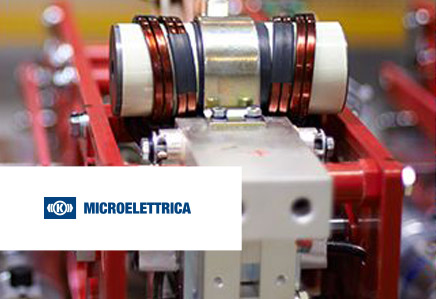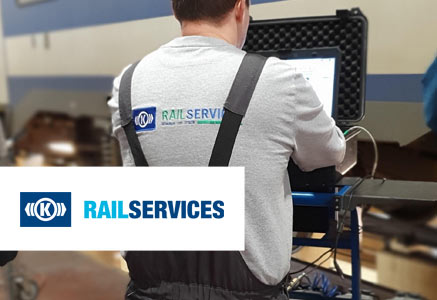 Railway products & systems support
Knorr-Bremse RailServices provides – in addition to original parts – comprehensive service and support for all of KB's products and systems. Knorr-Bremse RailServices aims to be the service partner of choice for KB's railroad partners worldwide, offering innovative and competitive solutions across the entire product life cycle.
Mobile Test Bench devices
EKA is developing, designing and producing mobile brake test devices for rail vehicles as well as stationary testing equipment for devices related to the braking process and for other applications. Beside those testing devices for complete train systems, EKA is very conversant in developing individual test benches for single parts, i.e. buffers, shock absorbers, coil and leaf springs and all kinds of high tech valves, compressors and other technical equipment.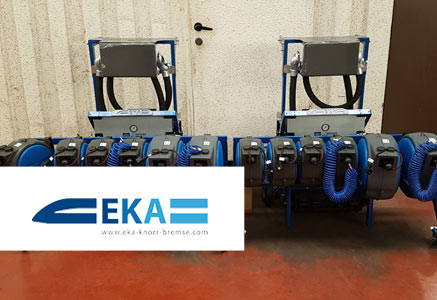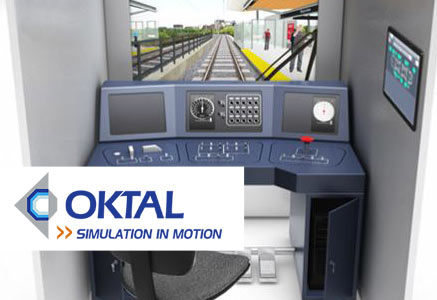 Railway Driving Simulators
Oktal Sydac are a training simulator company who have delivered over 700 simulators to customers across the globe. Oktal Sydac make up part of the SOGECLAIR group, which has a global presence in several markets including aeronautics, simulation and mission vehicles. Among others, Oktal Sydac is delivering the full cab driving simulator for the TLV LRV Red line project.
Railways Technologies & Crash Buffers Specialists
INNOVA Systems & Technologies is a private limited company that specializes in railway technologies development, mainly mainly crash buffers and anti-climbing devices. Their goal is to provide railway administrations and wagons owners with the most efficient technologies, and enable them to make the most of their wagons parks and rails.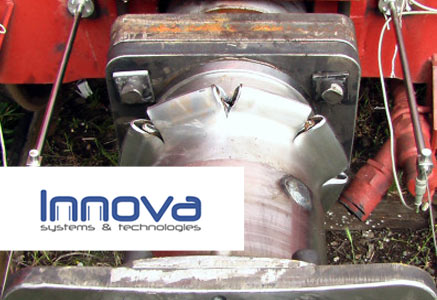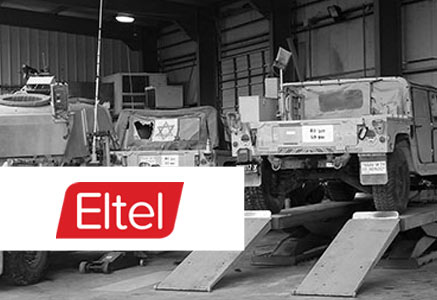 Maintenance and Logistics Services
Eltel specialize in the development and supply of a wide range of dedicated technological turnkey and customized solutions for enterprises, governments and defense industries, such as: Training & Simulation, Inspection/Detection Systems, Operation & Maintenance.